For Counselors
Democratizing the campus tour experience
What is Campus 360?
虽然同学们可选择的大学有千万所,但能实地参观的学校却寥寥无几。虚拟校园导览能帮助学生克服时间和资金的限制,让他们有机会去探索一些自己可能从未考虑过的院校。我们已具备现成的技术,可以让虚拟校园之旅成为真正身临其境的实用体验,而不是静态乏味的幻灯片。随着5G技术的发展和手机网络的不断提速,学生使用移动设备即可轻轻松松探索校园。Campus 360平台可以让学生虚拟探索世界各地的校园,向招生办发送各种问题,甚至可以促使有些学生对参观的校园产生归属感,直接开始申请这所学校。很多学生在选择学校时仅是基于网站上简单的排名数据,不太了解一些更重要的无形信息,比如沉浸在学校环境中是一种怎样的体验。校园虚拟导览能帮助学生发现新的可选院校,更好地指导他们做出这项重要的人生抉择。
Connect your phone/tablet/VR device to Wi-Fi
1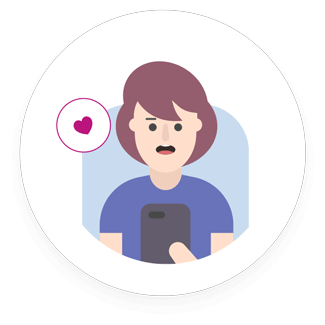 Go to Campus 360
2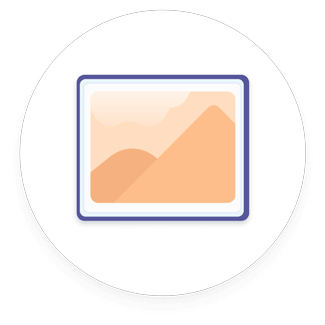 Enter any tour you like
3
Navigate around using the arrows and click on stories to hear more
4
How Does It Work?
Students can use a mobile device, tablet, computer, VR headset, or even a smart TV to explore different campus tours on our platform for free. Students enter a tour and can choose to browse the tour conventionally or in "VR mode" using a VR headset or a cardboard mobile phone adapter. Students can look around each campus location, move around by tapping the arrows on the ground, and hear interesting stories about what they see by clicking on quote icons that pop up on the tour.
What Makes Campus 360 Unique?
No Downloads or Apps
Campus 360 is a mobile-optimized website that just works with any browser on any device including ultra-high end VR headsets. No downloading a poorly optimized and clunky app is required, so students can begin touring their favorite schools with no hassle. Stop wasting time and start touring now!
Stories to Inspire and Connect
Feel like you're in control of your own personal tour with interactive and engaging stories. Blue bubbles that appear during the tour allow students to learn more about the campus and the school with short text blurbs and media. And, don't worry, if you don't find the stories interesting, you can always skip them!
Internationally Accessible
Campus 360 is accessible for anywhere on Earth with an Internet connection, even for those living behind the Great Firewall of China. You can tour campuses all around the globe from the comfort and safety of your own home.
First Hand, Accurate Information
Because we work directly with universities, we are able to provide accurate, up-to-date information about admissions and the university. Third-party resources may sometimes be inaccurate or simply out-of-date.
It is Free. No Fees, No Fuss
Campus 360 is completely free for students to use. There are no dues, no membership payments, no hidden fees -- Campus 360 is committed to making college tours as accessible as possible.
Direct Connections
Our platform enables students to directly interface with admissions inquiry pages without needing to navigate away from the page. You can schedule a visit, browse the university's webpage, or even ask their admissions officers questions directly inside the tour!